Magic Research Helper & Auto Research Software
Automatically research and find information about any assignment topic. No more going through hundreds of websites.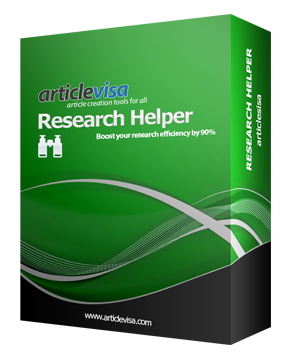 Researching about a topic is often a very time consuming process prior to writing an assignment. Going over countless websites and different search engine yet cant find enough information? Fear not, ArticleVisa's intelligent auto research software will do the hard work for you. You simply need to enter some keywords for your topic and the software will present you with precise information of that topic. Now all you need to do is copy and paste.
Software Features
Research about absolutely anything
Huge website database to match your topic
Precise information presented in textblocks along with source link
Proved to cut down research time by half or more
Product Screenshot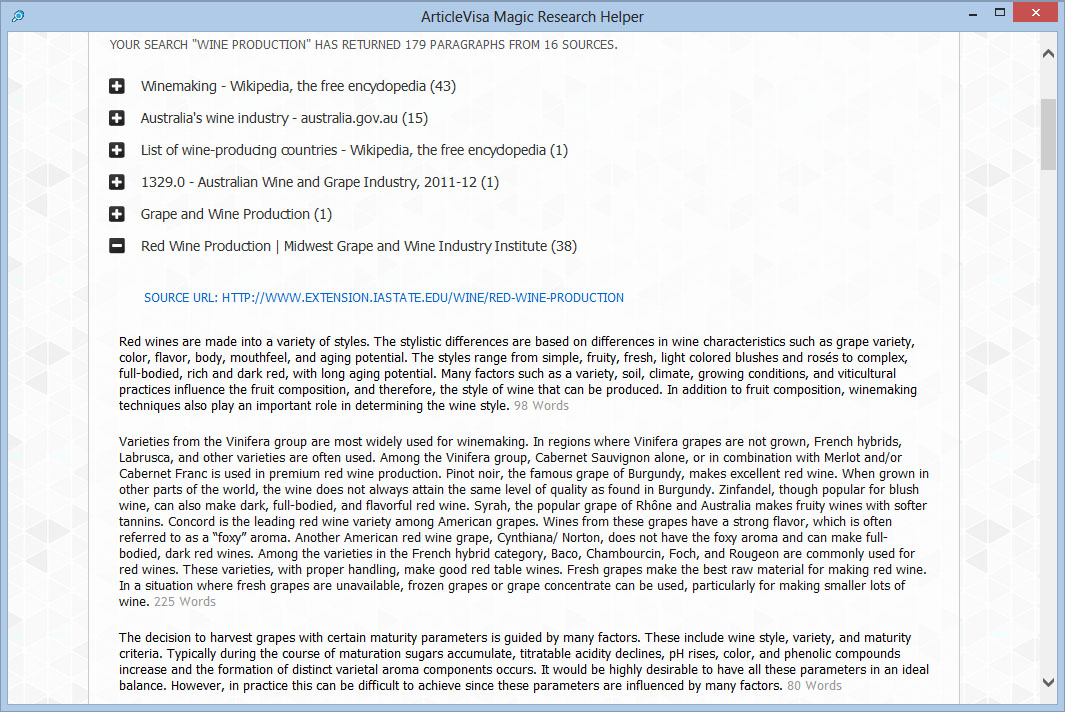 What Customers Say

"Thanks to Articlevisa, I am no longer struggling with writing assignments for university, now I have more free time for recreation"
Jeremy C., Bachelor Student
Our Vision
At ArticleVisa, we believe that writing should not be as difficult as it is right now. The reason we came up with the writing software is to help everyone creating their copy of essays and article easier than before. We constantly update our product to make them more intelligent. In the end we strive to have a fully automnatic brain that will be able to produce stunning essays without user input.