Product Order Form
Place order through our secured ordering system
ProWriter Software Pack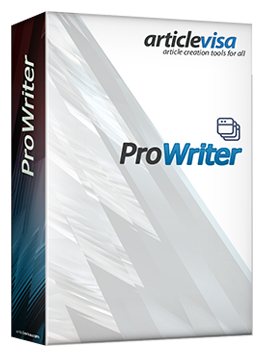 Original Price: $84.95 USD
Discounted Price: $69.95 USD (Special ends on 2023/09/27 - 12 hours left!)
You will receive a serial code for the above product immediately after purchase.
Payment Method
What Customers Say

"Thanks to Articlevisa, I am no longer struggling with writing assignments for university, now I have more free time for recreation"
Jeremy C., Bachelor Student
Our Vision
At ArticleVisa, we believe that writing should not be as difficult as it is right now. The reason we came up with the writing software is to help everyone creating their copy of essays and article easier than before. We constantly update our product to make them more intelligent. In the end we strive to have a fully automnatic brain that will be able to produce stunning essays without user input.