Magic Article Generator Software
Automatically generate unlimited articles, essays and assignments. All you need to do is enter a topic and word count.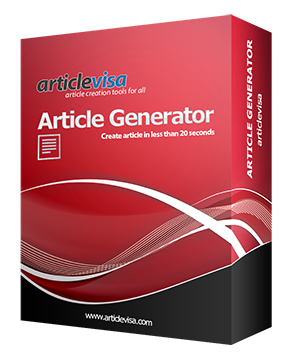 You are looking at a breakthrough in artificial intelligence. This software literally writes article for you without any user input. This free article and essay generator software automatically construct unique and random articles on any topic within less than 30 seconds. ArticleVisa's Magic Article Generator is fully automatic with advanced parameters such as word count control, text rewriter, sentence shuffler and more... Download the article generator for free now!
Software Features
Generate articles & essay about any topic
Auto generate contents for your blog
Enhance your article with images
Customize word limit to suit your requirement
Customize how thorough the generator should research about your topic
Rewrite and shuffle sentences to make your article 100% unique
Automatically add bibliography/reference/citation to the generated article
Product Screenshot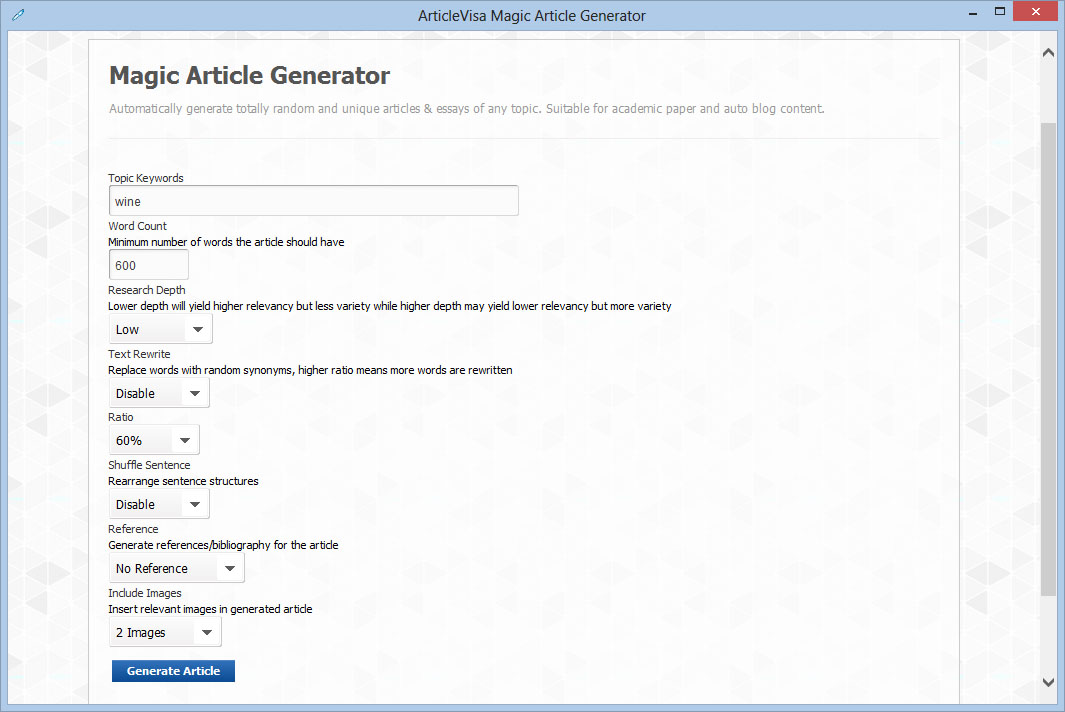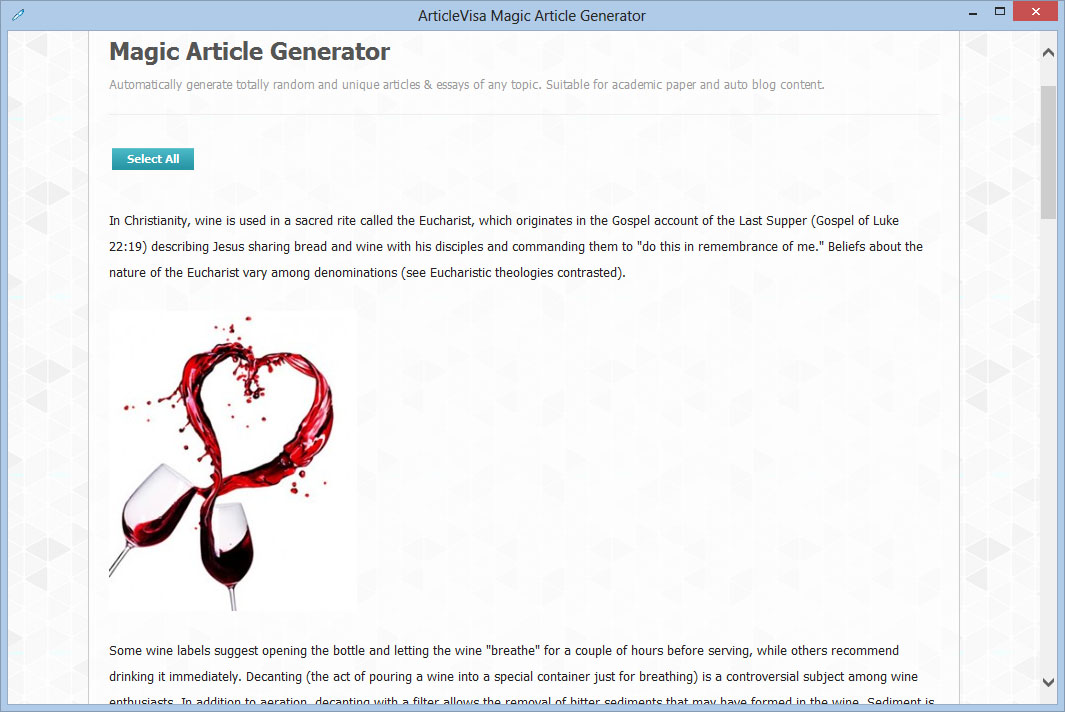 What Customers Say

"Thanks to Articlevisa, I am no longer struggling with writing assignments for university, now I have more free time for recreation"
Jeremy C., Bachelor Student
Our Vision
At ArticleVisa, we believe that writing should not be as difficult as it is right now. The reason we came up with the writing software is to help everyone creating their copy of essays and article easier than before. We constantly update our product to make them more intelligent. In the end we strive to have a fully automnatic brain that will be able to produce stunning essays without user input.