Magic Article Rewriter Software
Thesaurus database to help you automatically or manually find synonyms and rewrite your articles and assignments.
The world's most advanced article rewriter has arrived. There is no more headache trying to rewrite an article you found on the internet. With ArticleVisa's Magic Article Rewriter, you can either let the software rewrite your article automatically, or you may also manually replace each words with synonyms suggested by the software. Cut your essay rewriting times in half. Also useful for article spinning.
Software Features
Rewrite articles & essay of any topic to make your article unique
Automatic mode can rewrite your article without any human interaction
Manual mode allows more accurate rewrites by choosing your own words to use
Cut down your rewrite and paraphrasing times by 90%
Customize rewrite ratio
Product Screenshot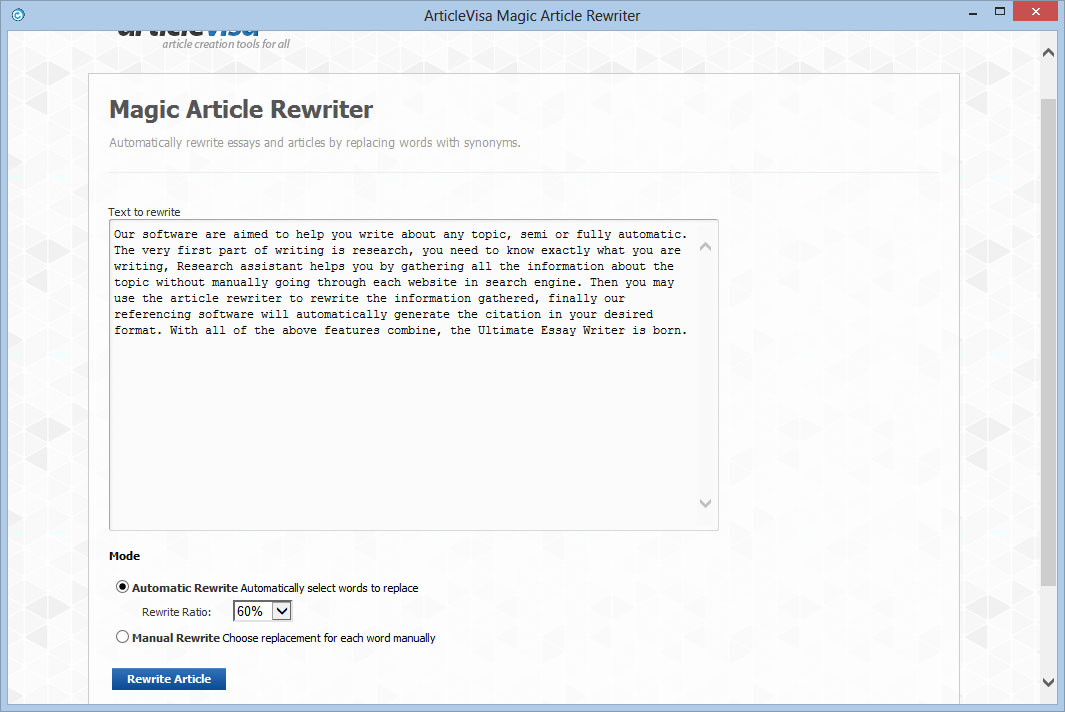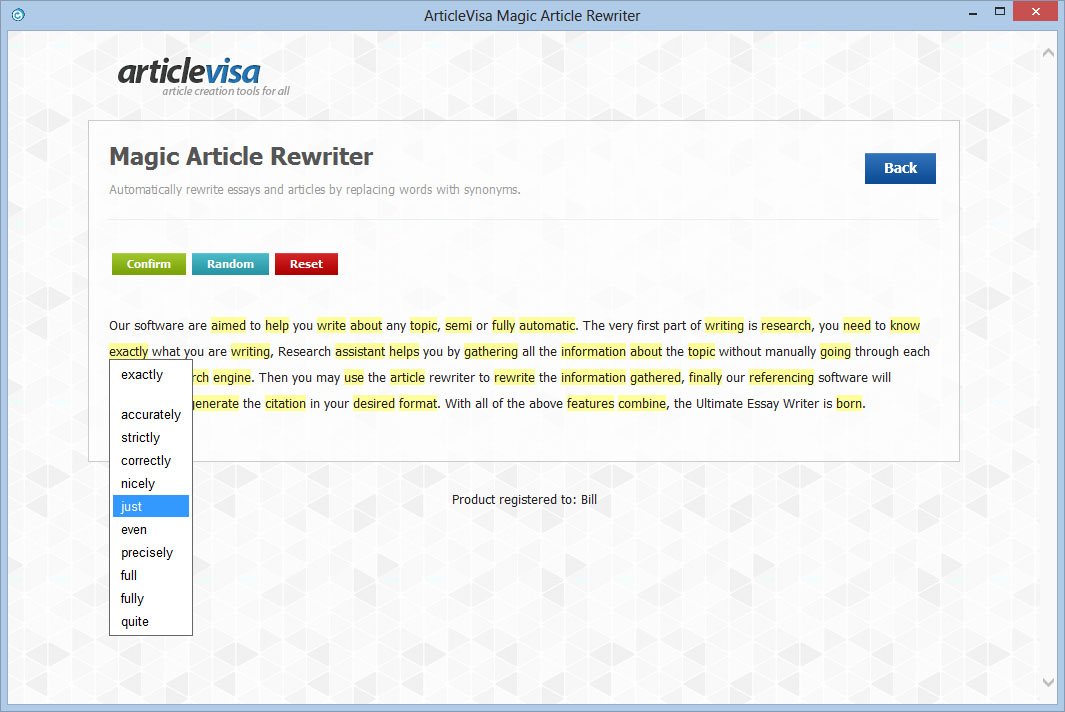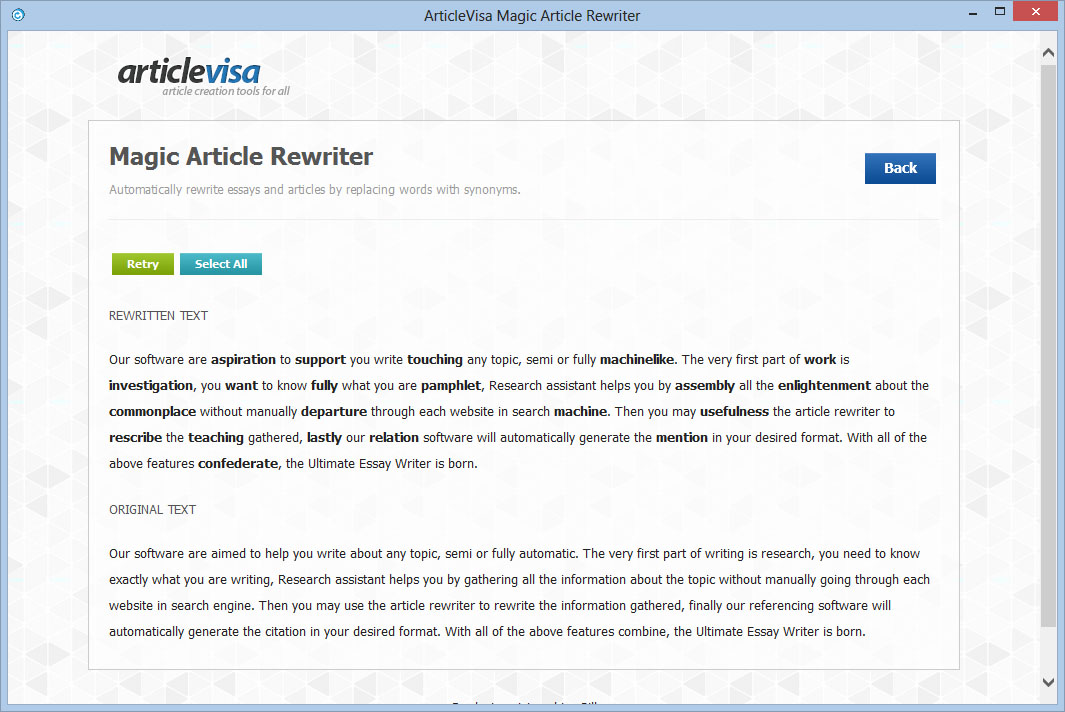 What Customers Say

"Thanks to Articlevisa, I am no longer struggling with writing assignments for university, now I have more free time for recreation"
Jeremy C., Bachelor Student
Our Vision
At ArticleVisa, we believe that writing should not be as difficult as it is right now. The reason we came up with the writing software is to help everyone creating their copy of essays and article easier than before. We constantly update our product to make them more intelligent. In the end we strive to have a fully automnatic brain that will be able to produce stunning essays without user input.